Crypto Talks
Crypto Guide: Top 4 Best Cryptocurrency Trading Platform in 2022
Sponsored Links
The Best Cryptocurrency Trading Platform in 2022
Good day and welcome to our blog, cryptocurrency market has evolved thus, there have been many cryptocurrency trading exchange and platforms launching out constantly to provide seamless ways for crypto enthusiasts to engage in trading of cryptocurrency, but in this content, I will open your inner eyes to the best cryptocurrency trading platform
As a crypto enthusiast, a cryptocurrency trading platform that's more efficient and effective in terms of security, customer support, and trading fees should be your major priority.
In this article, I've outlined the different best cryptocurrency trading platforms that are more suitable for your cryptocurrency trading journey. Without further ado, let get to know the best cryptocurrency trading platform that prioritize safety of users find and lesser trading fee.
What Is Cryptocurrency Trading Platform?
A cryptocurrency trading platform is a platform that facilitates buying and selling of cryptocurrencies, it allows users to trade crypto for crypto or crypto for fiat currency and vice versa.
These exchanges reflect the current market price of each cryptocurrency that's available in their platform for their users to buy/sell.
The cryptocurrency trading platform also allows leverage trading for their users, and also more services like lending.
The cryptocurrency trading platform act as an intermediary which means they hold the investor fund in their custody, it peers one user with one another without really knowing each other with the aid of order books.
The Best Cryptocurrency Trading Platform
Below are the best cryptocurrency trading platforms based on our opinion:
Coinbase Pro
Binance
BlockFi
Etoro
Coinbase Pro is a very solid cryptocurrency trading platform that has been around a long time, Coinbase has one of the most extensive selections of cryptos to trade which include Bitcoin and many others like ethereum, litecoin and soon
It's one of the first cryptocurrency exchanges in the world, to get access to advanced trading within Coinbase then users need to go for Coinbase pro. Though you can sign up for Coinbase first and then get the Coinbase pro account and you can get all the pro trading features.
Coinbase is available in over 100 countries and available for residents in the US, Canada, UK, Australia, etc.
Coinbase Pro is a good starting point for trading owing to the simplicity that you get with their systems, it's a bit more consumer-friendly.
They have a variety of deposits method which include credit and debit cards, Paypal, and also if you want to deposit fiat currency to start your cryptocurrency trading journey.
Coinbase Pro aims to offer advanced traders the ability to trade a variety of digital assets on a secure, insurance-backed platform.
Binance is the world's largest cryptocurrency trading platform and is a top choice for buying and selling altcoins, Binance has a whopping 1.4M transactions per second and over 2 billion in average daily volume.
Binance exchange was launched in 2017 by Changpeng Zhao and He Yi.
Binance is the biggest cryptocurrency exchange globally based on daily trading volume.
Binance charges users only a 0.1% fee on each trade while deposits are free and fees are applied to withdrawals which vary base on the blockchain network.
For security purposes, 98% of deposit funds are held off the exchange.
However, if users use the binance native coin (BNB), users get a 50% discount trading fee. The primary reason for Binance popularity is the wide range of cryptocurrencies that it has to offer which stands at more than 100 cryptocurrencies which also include notable coins such as popular coin Bitcoin, ethereum, litecoin, and the lesser-known coon/token, the Binance crypto exchange is inarguably the most appropriate for individuals who want to trade or invest in the best altcoins since it has the highest altcoins trading volumes.
Binance also have its service available in Singapore, the UK, and the US in term of country regulation, Binance gives a very good set of trading tools also price tools, and charting features, it also offers leveraged trading of cryptos as well.
Binance aims to bring cryptocurrency exchanges to the forefront of financial activity globally.
Aside from being the largest cryptocurrency exchange globally, Binance has launched a whole ecosystem of functionalities for its users.
The Binance network includes the Binance Chain, Binance Smart Chain, Binance Academy, Trust Wallet, and Research projects, which all employ the powers of blockchain technology to bring new-age finance to the world.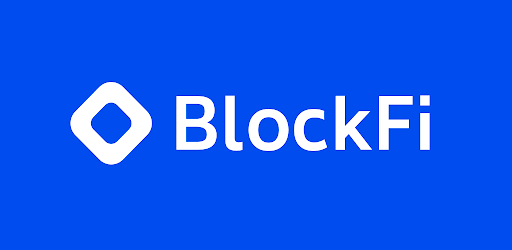 BlockFi is a cryptocurrency trading platform that's quickly becoming the go-to choice for cryptocurrency investors.
With BlockFi, you can earn up to 8.6% interest on your holdings, you can borrow cash and also buy or sell crypto. blockFi has no hidden fees and no minimum balances, unlike other cryptocurrency exchanges.
BlockFi offers interest-earning accounts that allow you to earn interest on all crypto you hold on their platform, this means that once the trade is executed, your new crypto asset will start earning interest the very next day which other cryptocurrency exchange doesn't offer.
Any interest earned on your crypto holdings is paid out at the beginning of each month and the interest is compounding which allows you to make more money from the same investment than any other cryptocurrency exchange, the annual percentage yield that you will earn varies from 3% to 8.6% depending on the digital currency.
Another wonderful feature of BlockFi is that it allow you to borrow against your coins instead of selling them once you would needs funds, you'll be able to take out loans in us dollars which is such a feature that helps you avoid selling in a down market. The crypto loans can get funded the same day you apply and there are no prepayment penalties or fees, interest rates on their crypto loans are as low as 4.6% APR.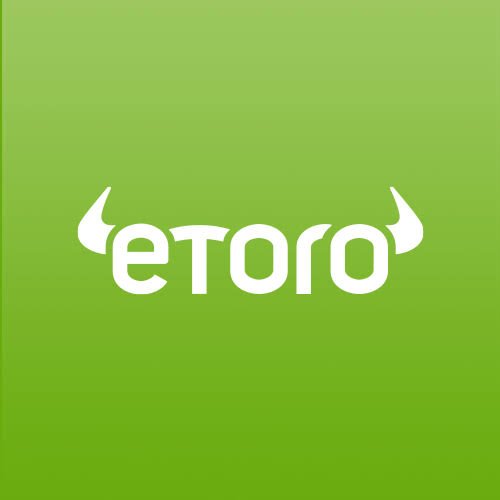 Etoro is one of the top choices for trading the most popular cryptocurrencies such as Bitcoin Ethereum and litecoin, it is one of the biggest crypto exchanges globally with over 18 million users worldwide and over 20 million crypto transactions on the platform.
Etoro is supported by over 140 different countries and is one of the most secure crypto trading platforms in existence, although Etoro doesn't offer as many foreign assets to trade as some of its competitors.
They offer the most popular cryptocurrency available on their platform which include Bitcoin Ethereum, Ethereum classic, litecoin, Cardano (Ada), and soon. They offer a web-based trading platform as well as a mobile app, the platform is straightforward to use even for beginners and some of the amazing features in Etoro is the Demo account which means after opening an account, you'll get a hundred thousand dollars in virtual money to practice trading with which you can use this demo account to experiment with trading strategies or to get used to the platform itself.
Etoro has a feature called "Copy Trading" which is essentially social trading so instead of just buying cryptocurrencies or stocks on the platform, you can go and copy trade other high-profile traders on the system and they may be more towards cryptocurrencies or stocks.
When you open an account with Etoro, you'll be joining one of the largest communities of traders which you can discuss ideas, share trading decisions and talk strategy with other traders on the platform. This feature allows you to replicate
other trader's actions in real-time, this means that you can follow other successful traders on Etoro and copy their trades.
You can as well copy all of their trades so maybe they have a portfolio of stocks and they have a holding of some cryptocurrencies but they also have some lower-risk equities and stocks, you can copy them and that is a unique service on Etoro as a trading platform over the more straightforward cryptocurrency exchanges.
Regarding deposits fees, there are no deposit fees with the Etoro trading platform even if you use a visa/master card, PayPal, skrill, and soon, there are also no trading fees as Etoro make their money in the spread when you're buying and selling so there are no fees, they are sort of commission-free and they make their money on in the spread.
In Conclusion
None of the information provided in this article is investment advice nor is it a replacement for advice from a certified financial advisor.
We actually outlined the best cryptocurrency trading platform based on our own opinion and what we've make used of, though we may not have a vested interest in these companies.
The views expressed in this article is for informational purpose only and do not necessarily reflect the official policy of our blog.
Do you think there are any other crypto currency exchange platforms that better than those mentioned above? Or you want to add more, we will be glad to know them in the comment section.
Sponsored Links